It's what everyone is talking about: the golf industry needs more golfers.
We've all heard the reports that the number of recreational golfers is declining, that we need new players and we need new energy and enthusiasm. It's been a downward trend for a number of years now, but let's add to the mix the fact that the USGA and R&A just completed their modernization of the rules of golf, which has many players more than a bit confused.
Now, more than ever, is the time to focus on welcoming new players to the game. We want to show them how much fun it can be, not how frustrated we all are with having to learn new rules. The modernization of the rules for 2019 is intended to simplify and speed up the game, which will ultimately entice more people to play. In my opinion, most of the rules have changed for the better, and most of the changes will speed up pace-of-play and may even lower scores. (You can find more of my opinions on that topic on my blog).
The rules of golf are the foundation of the sport which allows many people of varying experience and ability to play and compete on a fair and equitable basis. But we can't expect players (especially newer players) to read the Rules of Golf book from cover-to-cover one weekend, and have it all down pat. Nor can we truly learn and retain everything we need to know from watching a few videos or talking to our friends who probably haven't read the rule book.
The USGA's series of 2019 rules videos is well done and provides the experienced player with an explanation of the changes, for those who invest the time and interest to watch them. However, my experience with women's golf at the amateur/weekend/club level is that there are many misconceptions derived from other abbreviated, poorly informed videos, rumor mills, and word-of-mouth.
I have found that providing on-course experiences where we walk golfers through their options in situations they are likely to encounter, allows women to talk through and absorb their understanding of a particular rule and the reason for it. When we include a short game clinic with a PGA teaching pro, a trunk show and lunch or cocktail hour, well, that's the winning combination for helping ladies (and newer players of all ages and genders) retain the rules, and gain the confidence they need to enjoy tournament and recreational golf. A solid understanding of the rules can bring golfers, new or experienced, a lifetime of camaraderie and fun. We just need a softer welcome mat to get them in the door.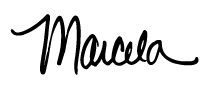 Marcela launched Girlfriends Guide To Golf and her On-Course Rules Experiences to grow the game, help women learn the rules of golf, and feel more confident out on the course.