What are Golf Local Rules?
One of the nice things about the changes to the rules of golf in 2019 is that they have given more leeway to the committee at your club to make decisions, such as deciding which Local Rules they would like to adopt. 
The USGA defines local rules as: "a modification of a Rule or an additional Rule that the Committee adopts for general play or a particular competition."
The Committee is responsible for deciding whether to adopt any Local Rules and for making sure they are consistent with the principles of the rules of golf. 
The USGA goes on to say "The Committee needs to make sure that any Local Rules are available for players to see, whether on the scorecard, a separate handout, a notice board or the course's website."
I've done a few videos about local rules in the past, and I like to encourage players when playing at a new club to always ask about any Local Rules that their committee has enacted when they check in at the pro shop, or with the starter. Knowing the Local Rules can actually help you use them to your advantage during your round.
Rule 15.1 states that you can remove loose impediments from Penalty Areas, but the local rule they enacted here at Santaluz was to not allow removal of loose impediments on this particular penalty area. The reason the committee opted to create this Local Rule is due to drainage issues in this penalty area – removing the small rocks from this creek bed could create a muddy mess when it rains.
Watch the video below for more details.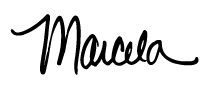 Marcela launched Girlfriends Guide To Golf and her On-Course Rules Experiences to grow the game, help women learn the rules of golf, and feel more confident out on the course.