Rule 16.1 covers free relief from abnormal course conditions, including ground under repair, immovable obstructions such as cart paths and sprinkler heads, animal holes, and temporary water. It is the player's option to take that free relief, or play it as it lies.
If you do choose to take free relief, you must make sure you are taking complete relief from the condition. Here's Phil Mickelson taking relief from a cart path, and exact details on how you must drop: http://o1z.652.myftpupload.com/phil-mickelsons-relief-from-a-cart-path/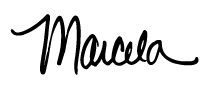 Marcela launched Girlfriends Guide To Golf and her On-Course Rules Experiences to grow the game, help women learn the rules of golf, and feel more confident out on the course.