Rule 11 Ball In Motion Accidentally Hits a Person or Outside Influence
According to rule 11, when a ball in motion accidentally hits a person or Outside Influence*, no problem no penalty. This includes any person, yourself, animal, or equipment. You would play the ball as it lies.

There is an exception on the putting green:

"If the player's ball in motion hits another ball at rest on the putting green and both balls were on the putting green before the stroke, the player gets the General Penalty." (Page 91 of Rules of Golf 2019)

The Nitty Gritty:

Rule 11.1a (USGA)

If a player's ball in motion accidentally hits any person or Outside Influence*:
There is no penalty to any player
This is true even if the ball hits the player themselves, the opponent, any other player, a caddie or anyone's equipment.
*Outside Influence: Any of these people or things that can affect what happens to your ball or equipment or to the course: Any person (including another player), except you or your caddie or your partner or opponent or any of their caddies, any animal, and any natural or artificial object or anything else (including another ball in motion), except for natural forces.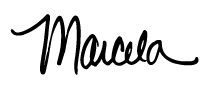 Marcela launched Girlfriends Guide To Golf and her On-Course Rules Experiences to grow the game, help women learn the rules of golf, and feel more confident out on the course.