Most of you know that the maximum number of clubs you can have during a round of golf is 14, but what happens if you lose a club during the round? Can you replace it?
Let's say your approach shot on the 6th hole landed in a greenside bunker. Before you hop out of the golf cart you smartly grab your sand wedge and putter.You make one brilliant stroke at your ball in the bunker and it lands a few inches from the hole. (Of course you act like it's no big deal and you do it all the time!) In your haste and excitement you set your wedge down in the rough and run to tap your ball in.
Having perfect etiquette like you do, you attend the flagstick for the other players as they putt out. As you all walk off the putting green you forget about the wedge you had set down in the rough. A few holes later you can't find your wedge.  You're now down to just 13 clubs and want to ask someone from the golf shop to lend you a wedge. Seems reasonable to be able to borrow a club to get you back to 14 total clubs, right?
Unfortunately. you cannot replace a club that you lost during a round. If you started with 14 clubs and you lose one, then you have to play with the other 13 in your bag.
 

However, if you started with less than 14 and lose one, then you can get a new wedge during the round. 
PRO TIP:
It's a good idea to place your wedges down on the inside edge of the putting green, in line with where you would have to step over them to walk to your golf cart (or the next hole). Clubs left in thick rough can be hard to spot.
View this post on Instagram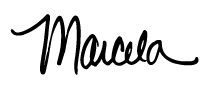 Marcela launched Girlfriends Guide To Golf and her On-Course Rules Experiences to grow the game, help women learn the rules of golf, and feel more confident out on the course.