Okay, so you've just hit a tee shot and you're worried you might not be able to find your ball. There are a few things you should know about how to hit a provisional ball.
WHERE IT MIGHT IT BE LOST
If your ball could be either out of bounds or lost OUTSIDE a penalty area you may hit a provisional ball under penalty of stroke-and-distance, which means if you cannot find your ball within three minutes of when you begin to search for it, your provisional ball becomes the ball in play, and that will cost you one penalty stroke.
Out-of-Bounds are defined by white stakes. Those stakes cannot be removed and you cannot hit a ball that is lying out of bounds.   18.2
SEARCH TIME
You have three minutes in which to find your original ball, and if you, your opponent, fellow competitor or a caddie finds your ball within that time you must continue play with the original ball.
And beginning in 2019 if you or anyone else accidentally causes your ball to move while searching for it, there is no penalty. Simply replace the ball on it's original spot or the estimated spot.
18.3b "Before the stroke is made you must
announce
that you are going to play a provisional ball."
Rule 7.4
There is no penalty if the player's ball is accidentally moved by the player, opponent or anyone else while trying to find or identify it.
WHAT IF WE LIKE OUR PROVISIONAL BALL BETTER THAN OUR ORIGINAL BALL?
Sometimes we hit our provisional ball really well and we hope no one finds our original ball, or we might even ask that no one look for it. It's courteous to oblige by that request, but an opponent or competitor may certainly look for it anyway and if found within the three minutes (by anyone) and then identified as yours, you'd have to play it.
WHAT IF MY BALL IS IN A PENALTY AREA?
Penalty Areas are defined by red or yellow stakes. If your original ball is known or virtually certain to be in a Penalty Area you cannot hit a provisional ball. So, if your ball is headed towards a Penalty Area and the only place it could be lost is within the Penalty Area, then you cannot hit a Provisional Ball and instead you proceed under the rules for Penalty Areas.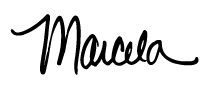 Marcela launched Girlfriends Guide To Golf and her On-Course Rules Experiences to grow the game, help women learn the rules of golf, and feel more confident out on the course.