Accidental Double Hit is No Longer a Penalty!
One of the changes that I'm really happy about is Rule 10.1 – an accidental double hit is no longer a penalty!
If you accidentally double hit your ball (which can happen sometimes when when you're in a rough or when you're in a bunker) there is no longer a penalty.  And it can happen anywhere on the course. Just play it as it lies and go on with your round! Pretty cool, huh?
The Nitty Gritty:
If the player's club accidentally hits the ball more than once, there has been only one stroke and there is no penalty.
Check out USGA's site for exceptions and further details, but we can breathe a sigh of relief here.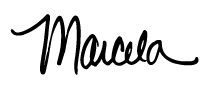 Marcela launched Girlfriends Guide To Golf and her On-Course Rules Experiences to grow the game, help women learn the rules of golf, and feel more confident out on the course.