Can I share clubs with my partner in a best ball format?
I often have ladies ask me if they can share clubs with their partner in order to save time in a best ball or scramble.
I think 99% of the amateurs out there believe they can borrow a sand wedge in a pinch, since it's a "partner" or "team" format.
The answer can be found in Rule 22.5.  Yes, you may share clubs in that scenario, however, the 14 club limit would be the total number of clubs you can both have together. In other words, not 14 for each of you, but 14 for both of you in this case.
And then you would exceed the 14 club limit, which would mean you would incur a penalty, which is a minimum of two strokes in Stroke Play, or deducting a hole in Match Play. (It gets a bit complicated because you must first determine when the player became aware of the breach. See page 39 of the UGSA Rules of Golf book)
So of course, the bottom line is you probably never want to share clubs!
Do you think this means you shouldn't be courteous and pick up a club you encounter on the course during your round?  Rule 4.1b(1) says it's okay to put a lost club in your bag, or even accidentally have your partners's club in your bag, as long as you don't use it. 
For more details on the rules, head over to usga.org.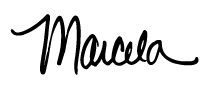 Marcela launched Girlfriends Guide To Golf and her On-Course Rules Experiences to grow the game, help women learn the rules of golf, and feel more confident out on the course.