View this post on Instagram
10.2b(5) Physical Help and
Protection
from the Elements
Can your caddie hold an umbrella over you? 
We all know golf requires focus and concentration, so the last thing players need is to have the distraction of rain coming down on them while trying to make a stroke. 
When the weather is less than perfect and it's raining, most players will carry an umbrella in their golf bag to keep their hands, gloves, club grips and clothing dry, but how helpful can a caddie be in this scenario?
A caddie is not permitted to give the player protection from sunlight, wind, rain or other elements while the player is making a stroke at the ball.
How about when the player is preparing for the stroke?
Yes, a caddie may shield a player from the elements while walking on the course, or during any practice swings or preparation, just not the actual stroke. 
Can a player hold their own umbrella during their swing?
Yes, fortunately, if a player is able to manage holding an umbrella and still make a stroke, that's permitted. (And I'd love to see the videos!)
A player must not make a stroke while getting physical help from their caddie, or any other person deliberately positioned to give protection from sunlight, wind, rain or other elements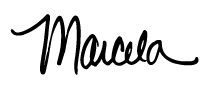 Marcela launched Girlfriends Guide To Golf and her On-Course Rules Experiences to grow the game, help women learn the rules of golf, and feel more confident out on the course.