Players often think they can take a lateral drop near where the ball is sitting, but that's not necessarily true. Here's the scoop on where you take lateral relief from a red penalty area. 
Today we're strictly clarifying where you can measure from for your two club lengths when choosing the lateral relief option, but be sure to check out the Simplest Penalty Area Video You'll Ever Watch. 
As you see in the video (from a recent Girlfriends Golf Trip to the amazing Punta Mita resort in Mexico) sometimes your golf ball will bounce into the penalty area, bounce on a rock, skid across the water or for some other reason, move forward or back within the penalty area. 
When you walk up to the ball and see it inside the penalty area (which may or may not contain water) you are not measuring those two club lengths from where the ball is sitting, but rather from the Reference Point.
The Reference Point is the spot where the ball last crossed the edge of the penalty area.
And this is where watching the ball flight of the other players in your group comes in very handy because your girlfriends (or guy friends) will help you determine where the ball last crossed the edge of the penalty area.
You can certainly play the ball as it lies and therefore avoid a one-stroke penalty, but that's not always the best option.
If you can reach your ball within the penalty area without too much delay, then go ahead and grab it, if not you can use a different ball to take your drop from outside the penalty area.
GIRLFRIENDS TIP:  IF YOU DON'T IMMEDIATELY SEE YOUR BALL IN A PENALTY AREA, OR DEEP ROUGH, OR IN BUSHES, GRAB A NEW BALL FROM YOUR BAG JUST IN CASE YOU NEED TO PUT A NEW BALL IN PLAY. 
Then begin to measure those two club lengths from the spot where it last crossed the edge. You'll create your Relief Area which can be sort of a pie shape, and that will be no closer to the hole than the Reference Point.
Here's a video about Rule 14.3 that demonstrates taking a drop in the Relief Area.
Join our Private Facebook Group for tons more videos and to engage with 4600 golfing women from around the world!
No
 Play Zone:
If those red stakes have a green tip painted on them, your ball is in a No Play Zone and the committee does not allow you to enter to get your ball, so just wave it goodbye and take out a fresh one.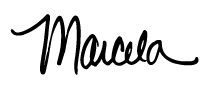 Marcela launched Girlfriends Guide To Golf and her On-Course Rules Experiences to grow the game, help women learn the rules of golf, and feel more confident out on the course.