How To Hit Out Of Fairway Bunkers
One of the fun benefits of being a golf blogger is getting to spend time playing golf with great instructors. I recently played with Mike Maggs on my home course, The Santaluz Club, and we made a few quick videos on issues that arose during our round. In this video, Mike shares some tips on how to hit out of fairway bunkers, and this long bunker particular. 
You want to hit the ball first
Use the balls of your feet to brace yourself in the sand and choke up on the grip
Take a slightly abbreviated swing for more control
Make sure you're going for an angle that's easy to get out to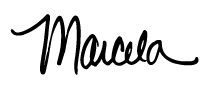 Marcela launched Girlfriends Guide To Golf and her On-Course Rules Experiences to grow the game, help women learn the rules of golf, and feel more confident out on the course.