How To Make Better Contact With The Ball
Having a good golf swing starts with making good contact with the ball. 
When I first started learning golf, I struggled for so long. I just kept whiffing the ball (You know, when you swing and miss?) I think perhaps because I was afraid to hit the ground. Or maybe I kept missing the ball because I had absolutely no experience with any hand-eye sports. 
Regardless of why, it really took me forever to know I could swing (hit down on the ball as they say) and not hurt myself. I sure wish I had a coach like Cathy back then – breaking things down a bit more, one step at a time. 
PGA golf instructor Cathy Kim shows us a drill on how to make better contact using a golf tee as your guide. 
Cathy says to place a tee down in front of the ball. She then focuses on hitting the tee out towards the range, along with the ball. She says rather than thinking about hitting the ball, think about hitting the tee. 
Coach Cathy says this drill helps you understand that you don't need to "help the ball into the air". You are just getting the club to go into the ground and the ball will just happen to be there. 
Cathy Kim is a PGA teaching pro at Club 1757 in Dulles, Virginia. She helps golfers of all skill levels achieve their personal and professional goals by assessing the golfer's physical abilities, listening to the player's goals and tailoring a game plan that best fits the player.
Before starting a teaching career, Cathy played collegiate golf and attempted the road to the LPGA. Cathy taught at TPC Summerlin in Las Vegas, Nevada for 5 years before calling 1757 Golf Club home.
Be sure to follow Cathy on her YouTube channel and on Instagram where she shares tons of great swing tips.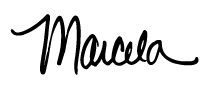 Marcela launched Girlfriends Guide To Golf and her On-Course Rules Experiences to grow the game, help women learn the rules of golf, and feel more confident out on the course.