I'm  not a professional golfer, (which you can clearly see from my swing) but simply a golf enthusiast who knows a bit more than the average bear about the rules. I'm living proof that you don't need to be a golf pro to learn the rules of golf.  
I love helping women learn the rules and etiquette of golf so they can go out to play with confidence.
Watch This Video On How You Can Learn The Rules of Golf
Reading The Rules of Golf Book
It's unrealistic to think that weekend golfers are going to sit and read the rules of golf book. Most players have learned the rules over the years, and know enough of the basic rules to get by when playing a member/member or member/guest tournament, and certainly a charity scramble, but the rules of golf changed dramatically in January of this year, and it put us all back to square one. I
In my On-Course Rules Experience Clinics new players learn where to park the cart, who tees off first, what to do when you reach the green, how to fix a pitch mark, and many more of the things that seasoned golfers take for granted.
More experienced players learn about stroking scorecards, how to calculate their course handicap, Match Play rules, unplayable lie options in a bunker, and much more.
I teach in a fun atmosphere out on the course, where participants feel comfortable to ask questions and get down to basics. I make things super easy to understand, and seriously, if I can learn this stuff, you can too! 
Follow my Instagram to learn about upcoming On Course Rules Seminars in your area, or contact me to schedule a custom event at your club.
It's what everyone is talking about: the golf industry needs more golfers. Read more!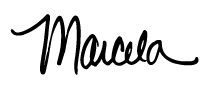 Marcela launched Girlfriends Guide To Golf and her On-Course Rules Experiences to grow the game, help women learn the rules of golf, and feel more confident out on the course.